Kross Trans Hybrid E-Bikes. Electrical power assist bikes, for when that hill and the headwind slow the enjoyment.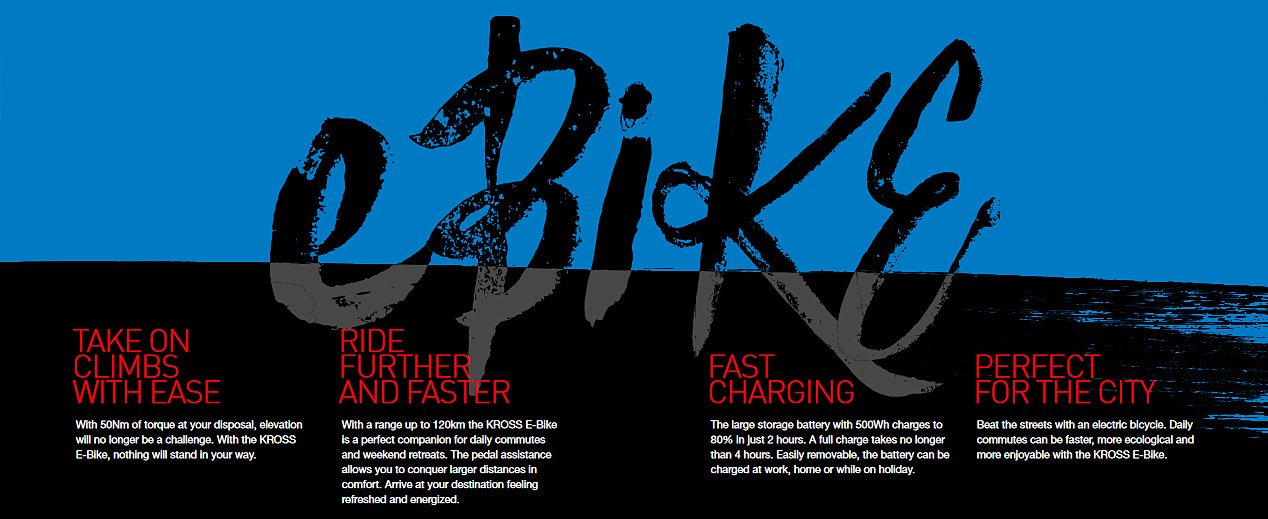 True pedal assist bikes with traditional frame geometry. All bikes feature high quality Shimano gear systems, front shocks, rear pannier racks and in-built powered front and rear lights. The bike frame designs, strength and quality, permit long distance fully loaded touring as well as commuting, leisure riding or shopping. Kross Trans Hybrids are state-of-the-art battery powered E-bikes.

The superb Shimano STEPS software program monitors your ride and provides boost exactly where its needed. The STEPS software notices the effort applied to the crank via pedalling, and applies power boost where the speed and pedalling become laboured, such as on the ascent of a hill or into a strong headwind. The bike simply keeps going regardless of the terrain. This system is more economical than the instant response system found on many electric bikes, in that the power is supplied only when needed or when chosen, and the battery thus lasts longer per charge.

The battery is a 500w, 36v, 13.9aH unit with a range of up to 120km in economic mode setting. The battery charges in just 4hrs with 80% of full charge in just 2 hrs. Battery charger included. The battery is locked in position but can be removed via unlocking, for storage, charging or security.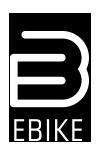 The computer display mounted on the handlebar shows trip distance, total distance, current speed, max speed during trip, average speed during trip, duration of trip, battery life left, range and gear.
The motor system is a 250w output with 50nM torque. It is positioned in the crank at the centre of the bike. This ensures that the wheels are balanced with respect to each other as found on conventional pedal bikes.
M
Kross Ladies Lea 27.5″ E-MTB
Kross Ladies Lea 29″ E-MTB
Kross Hard Tail Level Boost 2.0 E-MTB
Kross Hard Tail Level Boost 1.0 E-MTB
Kross Full Suss Soil 2.0 E-MTB
Kross Full Suss Soil 1.0 E-MTB
Here at Pedal Barn we are enthusiastic to say the least about the quality of Kross bikes. Please feel free to visit us at our Thrapston showroom, where we will be happy to explain in greater detail both the important features and the subtleties of the performance and quality of all Kross bikes. Kross also manufacture a full range of accessories, parts and cycle attire for all disciplines.
For availability of all models or to book a test ride, please contact us here at Pedal Barn